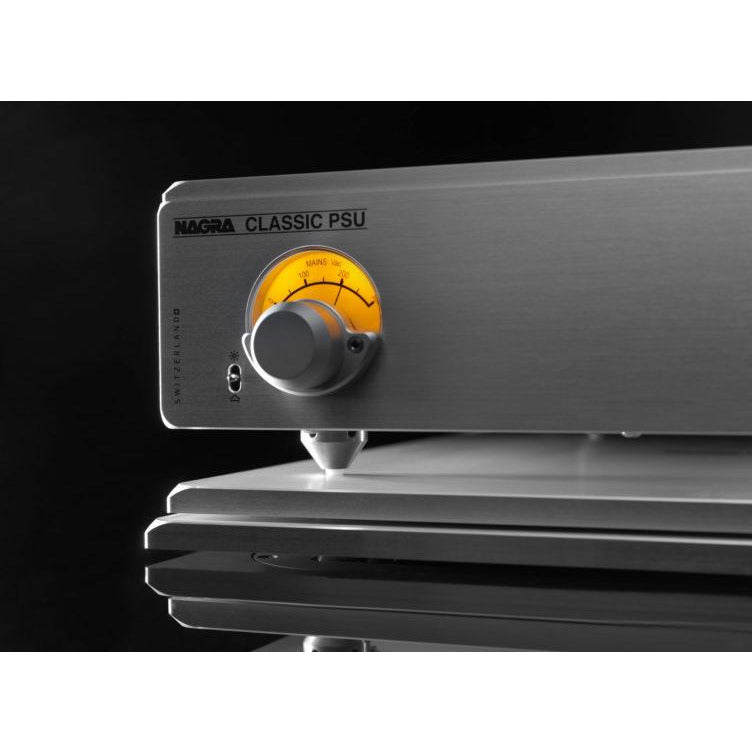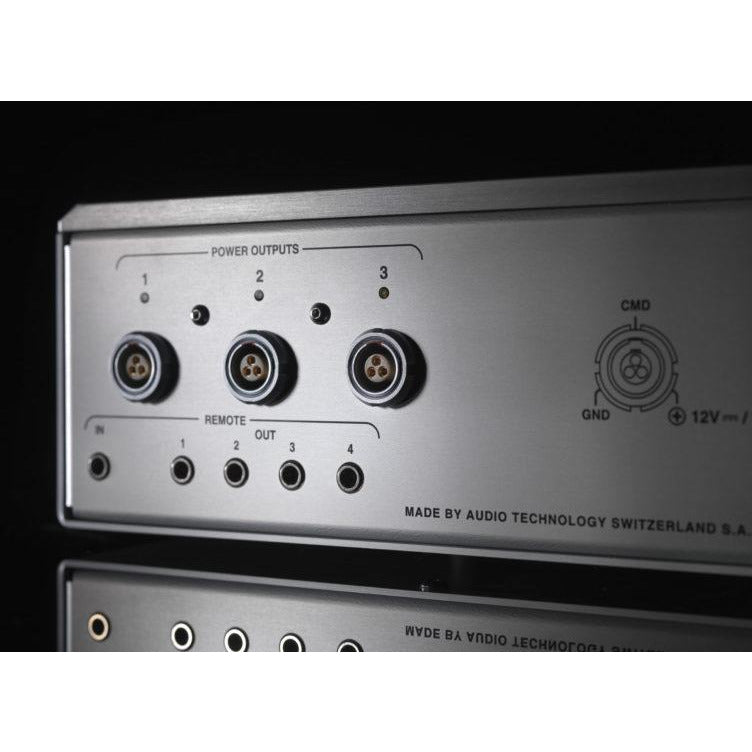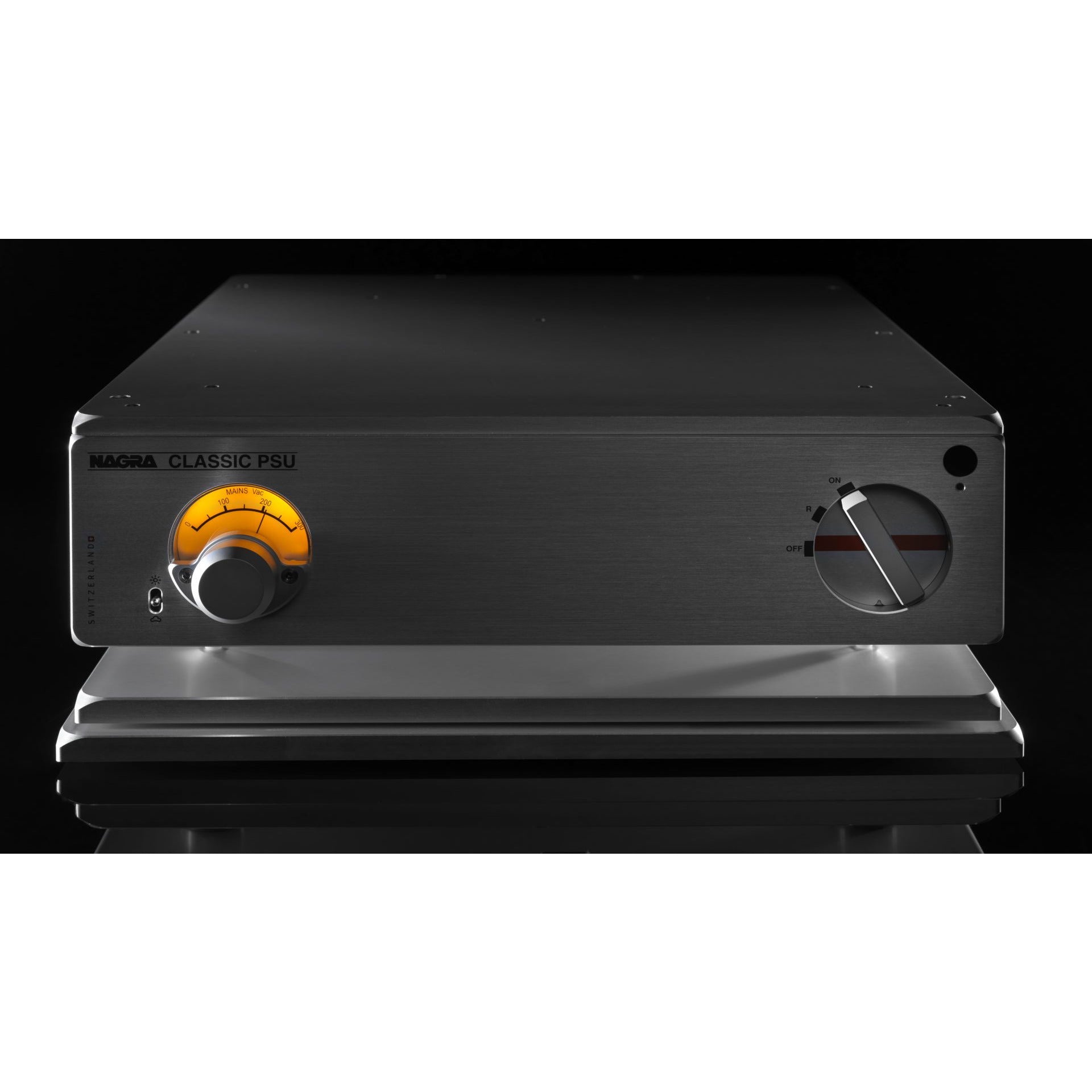 Nagra Classic PSU
Pickup available at Audio Connection
Usually ready in 5+ days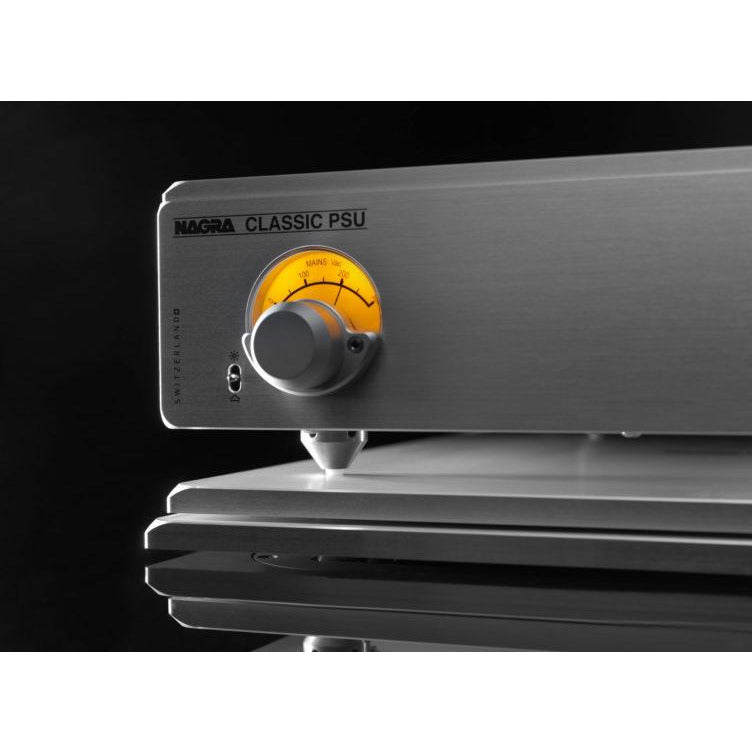 Live Chat Support (8am - 8pm)
Free Australia Wide Shipping
02 9561 0788. We speak English, Mandarin, Cantonese, Vietnamese
BUY NOW PAY LATER | INTEREST-FREE REPAYMENTS
Split your payments over 2, 6, 12 or 18 months.
0% on your purchase, zero fees.
No minimum spend.
All you need is a valid credit card (Visa, Mastercard, Amex).
Choose "More Payment Options" below and choose "Monthly credit card payments" on the checkout screen.
---
Need Help?
If you have any questions or need advice - give us a call on 02 9561 0788 during business hours or use our live chat service AEST 8am - 8pm everyday (you'll chat with a real person, not a bot!).
Nagra Classic Power Supply
The Classic PSU is a very technically advanced product that can be seen as a compact HD PREAMP power supply. It features carbide silicon diodes, extremely fast diodes without recovery time. They allow a totally smooth rectification. It also includes cascades of silent regulators to offer a perfectly stable DC current for the Classic Line to operate with.
The Classic PSU can be used with the CD range of products, VPS phono stage, JAZZ, Melody and the latest Classic DAC, Classic PREAMP, HD DAC and TUBE DAC. It will revitalize any Nagra devices and allow them to express their full potential.
TECHNICAL SPECIFICATION
GENERAL
Compatibility :
Nagra CDC, CDP, CDT, HD DAC, Classic DAC, TUBE DAC, BPS, VPS, MELODY, JAZZ and Classic PREAMP
Outputs :
1 to 3, 12 V DC, 1.5 A Lemo pin 2-3, GND contact – command Lemo pin 1
Linear noise :
30 μV maximum No load – 10 Hz – 500 kHz
20 μV maximum Full load – 10 Hz – 500 kHz
Home automation input and outputs :
input : 1x 3.5 mm jack connectors – Input command, output : 3x 3.5 mm jack connectors – Output switching by relay
Mains supply :
100, 115, 120, 127, 230 or 240 VAC, ±10%
Power consumption :
Maximum 100 W – In standby < 1W
DC cables :
Custom made shielded cable with high quality Lemo connectors, available in 0.75 or 1.25m lengths. Other lengths available on request.DC cable for the BPS, 1m.
Dimensions :
280 x 350 x 76 mm / 12 x 13.7 x 3 inches Excluding connectors
Weight :
7.5 Kg (15.4 lbs.) With third output option