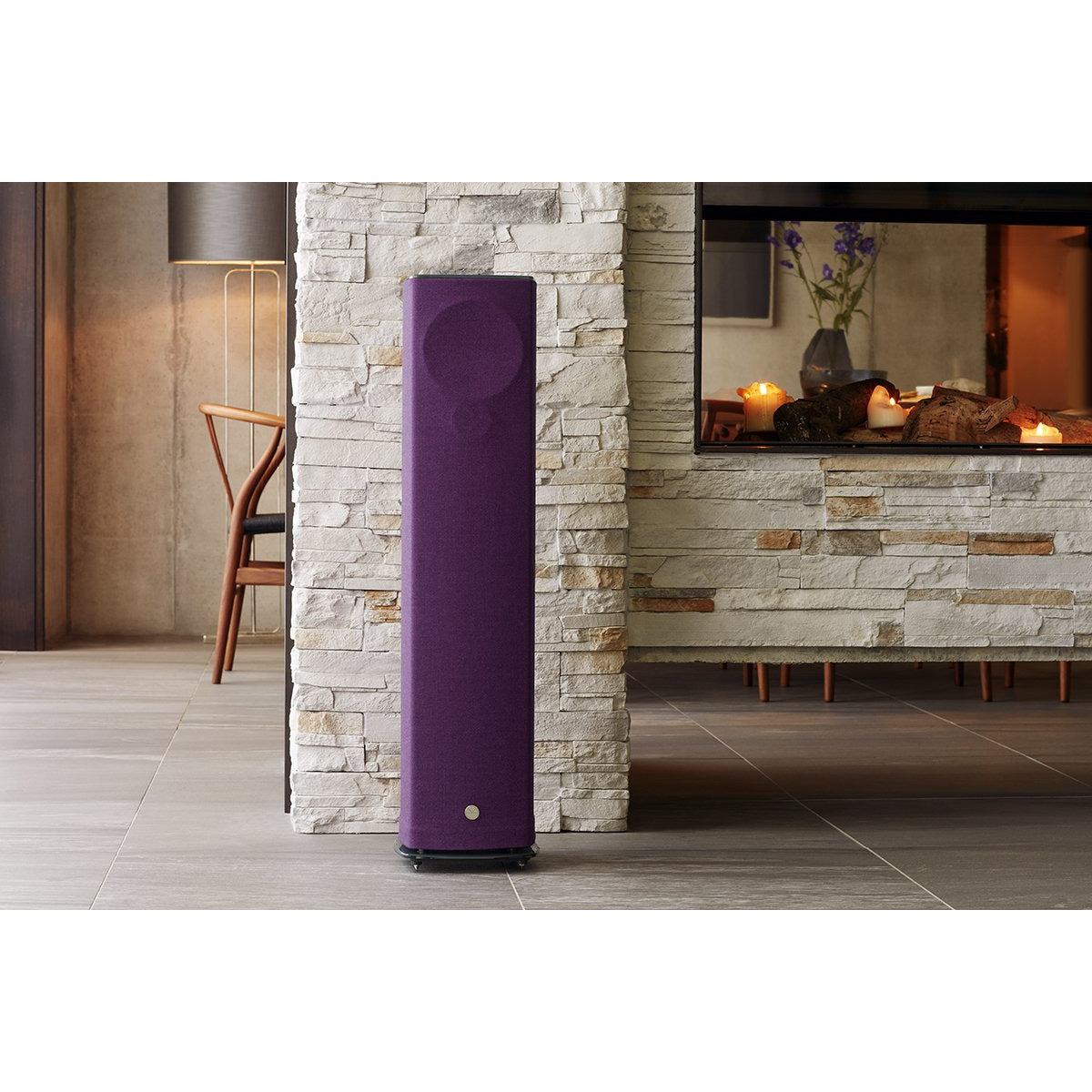 Linn Series 5 Speaker System
Live Chat Support (8am - 8pm)
Free Australia Wide Shipping
02 9561 0788. We speak English, Mandarin, Cantonese, Vietnamese
BUY NOW PAY LATER | INTEREST-FREE REPAYMENTS
Split your payments over 2, 6, 12 or 18 months.
0% on your purchase, zero fees.
No minimum spend.
All you need is a valid credit card (Visa, Mastercard, Amex).
Choose "More Payment Options" below and choose "Monthly credit card payments" on the checkout screen.
---
Need Help?
If you have any questions or need advice - give us a call on 02 9561 0788 during business hours or use our live chat service AEST 8am - 8pm everyday (you'll chat with a real person, not a bot!).
Customised Audio
Important Note: When you purchase this item, we will contact you to confirm colours before we process the sale. 
Enjoy impeccable sound and style with a music system you can customise to perfectly complement your home. However you choose to personalise the look, we've made sure the music will always take centre stage.
Series 5 features Linn Fabrik, enabling every speaker to be uniquely tailored to your taste. And with Linn's ground-breaking Exakt technology on board, you will always hear a performance that's optimised for you and your home.
Create your own look
Select your Fabrik cover, top plate and stand to personalise your speakers. With so many colours and textiles to choose from, and designer collections like Timorous Beasties, there's a look to complement any interior.
Fancy a change? All Linn Fabrik covers, tops and stands are available separately so you can refresh the look as often as you like.
Acoustic tailoring
To offer the unique style and customisation possibilities of Series 5, our designers came up with a new way to finish the speakers that would not only allow you to create your own look, but also protect the drive units, while preserving the integrity of the performance.
We created a collection of Linn Fabrik coverings using specially designed, light and open weave patterns that allow the music through, while offering a wide choice of contemporary and classic colours and designs.
But the material itself is only half the story. No other speaker can offer such a variety of covering options without detrimentally affecting the sound. Series 5 speakers use Exakt technology to model the effects of each Fabrik's characteristics on the frequency and phase response of every drive unit. Exakt's digital crossover eliminates any unwanted distorting effects to ensure that no matter which Fabrik you choose, your speakers will produce the same breathtaking performance we designed here in the factory.