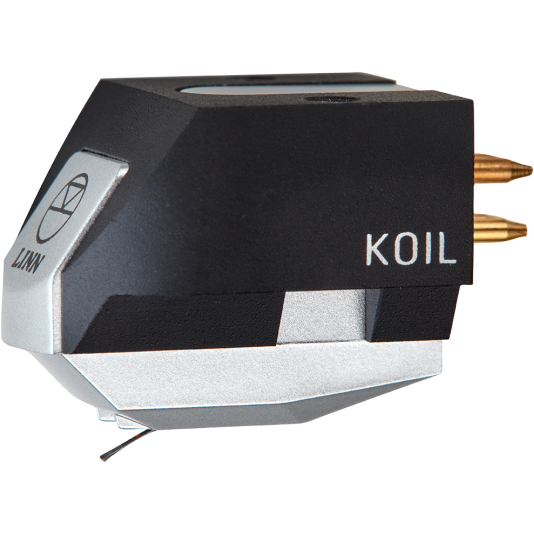 LINN Majik LP12 with Koil MC Pack
Pickup available at Audio Connection
Usually ready in 5+ days
LINN Majik LP12 with Koil MC Pack
Black Ash
Live Chat Support (8am - 8pm)
Free Australia Wide Shipping
02 9561 0788. We speak English, Mandarin, Cantonese, Vietnamese
BUY NOW PAY LATER | INTEREST-FREE REPAYMENTS
Split your payments over 2, 6, 12 or 18 months.
0% on your purchase, zero fees.
No minimum spend.
All you need is a valid credit card (Visa, Mastercard, Amex).
Choose "More Payment Options" below and choose "Monthly credit card payments" on the checkout screen.
---
Need Help?
If you have any questions or need advice - give us a call on 02 9561 0788 during business hours or use our live chat service AEST 8am - 8pm everyday (you'll chat with a real person, not a bot!).
The ideal first step into high performance vinyl playback, Majik LP12 uses carefully selected Linn-engineered components to let you experience the iconic LP12 in an affordable package. It includes Linn's latest sandwich-construction aluminium sub-chassis, patented single point Karousel bearing, and internal low noise power supply.  Linn's Krane tonearm and Adikt moving magnet cartridge complete the deck.
Includes PACK 1405 Lid

Sondek LP12 turntable
Majik sub-chassis and machined armboard
Solid Aluminium Base Board
Internal Majik LP12 power supply
Krane tonearm
Koil moving coil (MC) cartridge
45 rpm adaptor
Majik
Providing a solid and rigid platform for the LP12, the Majik Sub-chassis is fitted as standard to the Majik LP12 turntable. Also available separately as an upgrade, this latest design offers increased performance for any earlier deck that features the older 'standard' sub-chassis design.
The multi-layer box construction of 1.5mm thick aluminium provides strength and rigidity and when teamed up with the LP12's five-layer laminated armboard, creates a firm and acoustically damp platform for your tonearm.
Solid Base
The Solid Base provides a fixed, rigid platform for your deck and comes as standard on our introductory level Majik LP12 turntable.
If your turntable is placed on a cabinet or shelf that provides its own isolation from vibrations, then this is the perfect base board for you. Alternatively, choose the Trampolin base board to benefit from the integrated vibration isolation this provides to the LP12.
Manufactured from high quality aluminium and fixed directly to the wooden plinth of the turntable, the Solid Base can be specified on all new Sondek LP12 turntables and can also be used to upgrade your existing Sondek LP12 if it has an older non-aluminium base.
Majik LP12
The Majik LP12 Power Supply is a neat and reliable motor control solution which fits inside the Sondek LP12 supplying consistent, low-noise power.
To guarantee high quality audio performance from your turntable, this power supply filters extraneous mains noise, reducing judder in the motor for stability of speed.
As a great starting point for any LP12 set-up, the Majik LP12 Power Supply turns the platter at a constant 33.3 rpm. Speed can be changed using the included 45 rpm adapter.
Krane
Supplied with Majik LP12 , Krane is a high quality tonearm which, combined with the new Karousel bearing, significantly elevates the performance of the entry level deck and provides even greater value.
The new high performance tonearm features a static-balanced design is hand assembled with high quality, precision aluminium and stainless steel components. It includes a polished Tungsten and Sapphire vertical bearing with dual ceramic horizontal bearing assembly, both of which are long-lasting and provide very low friction/rotational mass.
Krane has a range of adjustments making it easy to set up, including a laser etched scale for accurate and repeatable VTA adjustment, azimuth adjustment combined with a fixed offset angle to ensure perfect alignment of the cartridge and stylus. An adjustable headshell design ensures effective length is absolutely precise for proper cartridge alignment and performance.
The new Krane tonearm is designed for Linn effective length and offset angle to ensure complete congruity with all Linn cartridges and other related LP12 components and accessories.
Static-balanced tonearm design
Dual ceramic bearing assembly for longevity and low friction & rotational mass
Anti-skating control via an easily accessible magnetic mechanism on the side of the tonearm
3-point headshell for correct Linn alignment geometry and compatibility with all Linn cartridges and most third-party designs
5-Pin DIN cable connection for use with Linn tonearm cable
Koil
Koil is a superb first step onto the ladder of premium moving coil cartridges. This Majik-level cartridge provides a step up in performance from Adikt; and is available either as an upgrade, or fitted as standard to a new Majik LP12 MC.

Choose Koil if you intend to use your Majik LP12 with a moving coil phono preamplifier. Upgrade from Adikt to progress your journey along the path to vinyl playback perfection.

Moving coil (MC)
Nude Microlinear Stylus
Low mass boron cantilever
Physical Dimensions
Width: 445mm
Height: 140mm
Depth: 356mm
Available in Black Ash, Cherry, Rosenut, Walnut and Oak
*Terms and Conditions: stock is limited. We expect there to be a minimum 5 week lead time as demand is high and the pandemic has caused a lot of delays in the supply chain.