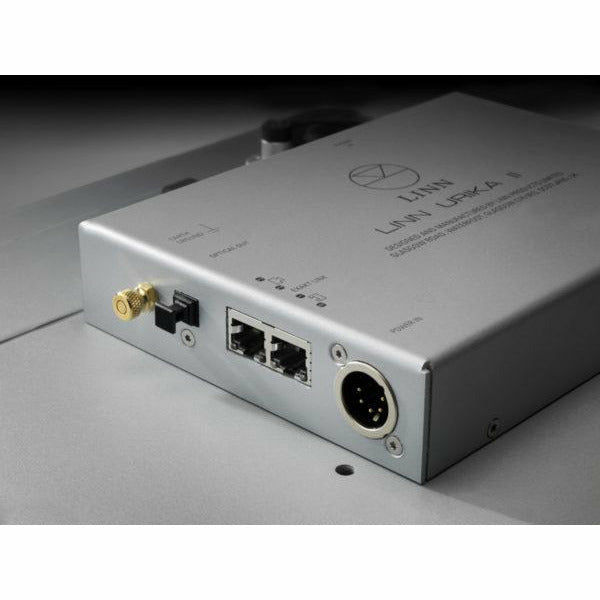 LINN Klimax LP12 Pack
Pickup available at Audio Connection
Usually ready in 5+ days
LINN Klimax LP12 Pack
Klimax LP12 (with Machined Radikal) / Oak
Live Chat Support (8am - 8pm)
Free Australia Wide Shipping
02 9561 0788. We speak English, Mandarin, Cantonese, Vietnamese
BUY NOW PAY LATER | INTEREST-FREE REPAYMENTS
Split your payments over 2, 6, 12 or 18 months.
0% on your purchase, zero fees.
No minimum spend.
All you need is a valid credit card (Visa, Mastercard, Amex).
Choose "More Payment Options" below and choose "Monthly credit card payments" on the checkout screen.
---
Need Help?
If you have any questions or need advice - give us a call on 02 9561 0788 during business hours or use our live chat service AEST 8am - 8pm everyday (you'll chat with a real person, not a bot!).
Over 45 years' worth of research and development has gone into this latest evolution of the turntable that turned the hi-fi industry on its head back at the beginning of Linn's journey to make better sound. Each precision-engineered upgrade has uncovered more music from the depths of the record groove.
It includes the best of Linn's precision-engineered upgrades, and because it's modular, you can update it whenever we release a new upgrade. A Klimax LP12 is an investment that will amaze and reward you for years to come.
Includes PACK 1405 Lid
KEY FEATURES
Sondek LP12 turntable
Keel machined sub-chassis and armboard
Radikal motor control unit & power supply
Brushed DC motor in acoustically isolated housing
Ekos SE precision tonearm
Kandid moving coil (MC) cartridge
Urika II Moving Coil phono stage built-in to suspended base.
Keel
Choose Keel—our integrated sub-chassis, armboard and tonearm collar—to give your turntable a significant leap in performance, helping to retrieve even more music from your vinyl records.
Machined from a solid piece of aluminium, Keel provides extremely rigid support to the tonearm and platter. We've eliminated screws, fixings and joins between each component so that virtually all vibration is removed, providing you with a more faithful reproduction of your music collection.
And to ensure that the Keel is integrated seamlessly with the suspension system of every Sondek LP12 turntable, it has been engineered to maintain the same mass and centre of gravity as achieved with a separate sub-chassis, armboard and collar.
Aluminium base board
Suspended feet isolate deck from vibration
Retro-fittable to any LP12
Radikal
Radikal is the highest performance motor control and power supply available for the Sondek LP12 turntable and comes complete with a brushed DC motor that replaces the standard LP12 AC motor. Radikal also powers the Urika internal phono stage for the LP12, where fitted.
Radikal brings together several breakthrough technologies that enable a completely new and innovative approach to motor control in the LP12, significantly improving its performance. To ensure perfect timing, Radikal's speed management system auto-calibrates the motor every time the Sondek LP12 is powered on.
With radically reduced electromagnetic noise levels, the precious-metal brushed DC motor delivers a huge improvement in signal-to-noise ratio, getting you even closer to the music.
Radikal is available in a Klimax chassis, machined from solid aluminium, or our standard Akurate-style chassis, so you can match it to your Linn system
External power supply for LP12 and Urika internal phono stage
Supplied with brushed DC motor
Speed management system checks speed on every rotation
Dual speed: 33/45 rpm
Ekos SE Tonearm
Setting a new performance benchmark, Ekos SE features advanced materials carefully selected for their sound performance and low resonance properties. These minimise interference, resonance and microphony, meaning you'll hear even more from your vinyl collection.
The arm tube is machined from titanium to reduce resonance and a stainless steel bearing housing ensures precision of movement.
Regardless of whether you are listening to the first track of the day or have been spinning records for hours, the ultra-low friction bearings and temperature-compensated precision-springs ensure that exceptional performance from the Ekos SE tonearm is maintained.
Every Ekos SE tonearm is precision-engineered to last and is hand-built to the highest quality standard, so that you can continue to enjoy your vinyl collection for decades to come.
Machined titanium arm tube
Ultra-low friction bearings
Stainless steel bearing housing
Temperature-compensated springs
Long headshell accommodates almost any cartridge
Our all-new, flagship cartridge, Ekstatik, sets a new bar for arm/cartridge synergy; its unique construction forges an harmonious synergy with Ekos SE; wicking away more unwanted resonances along the arm, and out through the sub-chassis.
In our search for ever better materials, our experiments led us to the implementation of aluminium-bronze inserts. Now a feature of Ekstatik, these inserts allow us to reap the sonic benefits we found this alloy to possess.
With a bespoke, honeycomb cut into the cartridge body, we have skeletonised Ekstatik so that overall mass is reduced to our preferred sweet spot of close to 7g.
A micro-ridge stylus on a sapphire cantilever makes for an extraordinarily responsive cartridge. The sapphire cantilever is far stiffer than boron or aluminium, resulting in less loss between the stylus and the generator.
The overall result is an agile, responsive cartridge with the added performance yielded from specifying these materials; masterfully matched in unique configurations.
Linn's highest-performance cartridge
Aluminium-bronze inserts
Micro-ridge stylus on sapphire cantilever
Machined honeycomb 7075 aluminium body
Triple-point mounting system for accurate geometry
Diamond-like Carbon (DLC) coated chassis
Urika II Phono Stage
Using our cutting-edge digital signal processing technology, Urika II now carries out the key process of implementing the RIAA curve in the digital domain. This brings you lower distortion, lower noise and more music.

Transported over Exakt Link, the musical information that Urika II delivers is perfectly preserved until the moment it reaches your ears, delivering a musical experience like never before.
That's not all. We take the same approach with Urika II that we do with our Exakt-enabled loudspeakers. This means we can optimise each and every individual device, correcting the variations inherent in the analogue stage to ensure outstanding performance every time.
Urika II can be optimised to work with your preferred cartridge load values. Simply choose from our list of popular cartridges or enter your own, and easily change when you next upgrade your cartridge.
Urika II is powered by our extraordinary Radikal power supply and is mounted on the integrated Trampolin base board within the plinth of your Sondek LP12 to maintain phono stage isolation and improve deck suspension.
Moving coil (MC) internal phono stage for LP12
The most precise implementation of the RIAA curve
Converts music signal to digital at the earliest point possible
Lossless digital output over Exakt Link (requires an Exakt-enabled Linn DS or Linn DSM player in the system)
Component manufacturing tolerances measured and corrected
Optimised for your chosen cartridge
Physical Dimensions
Width: 445mm
Height: 140mm
Depth: 356mm
Available in Oak, Cherry, Black Ash, Rosenut and Walnut