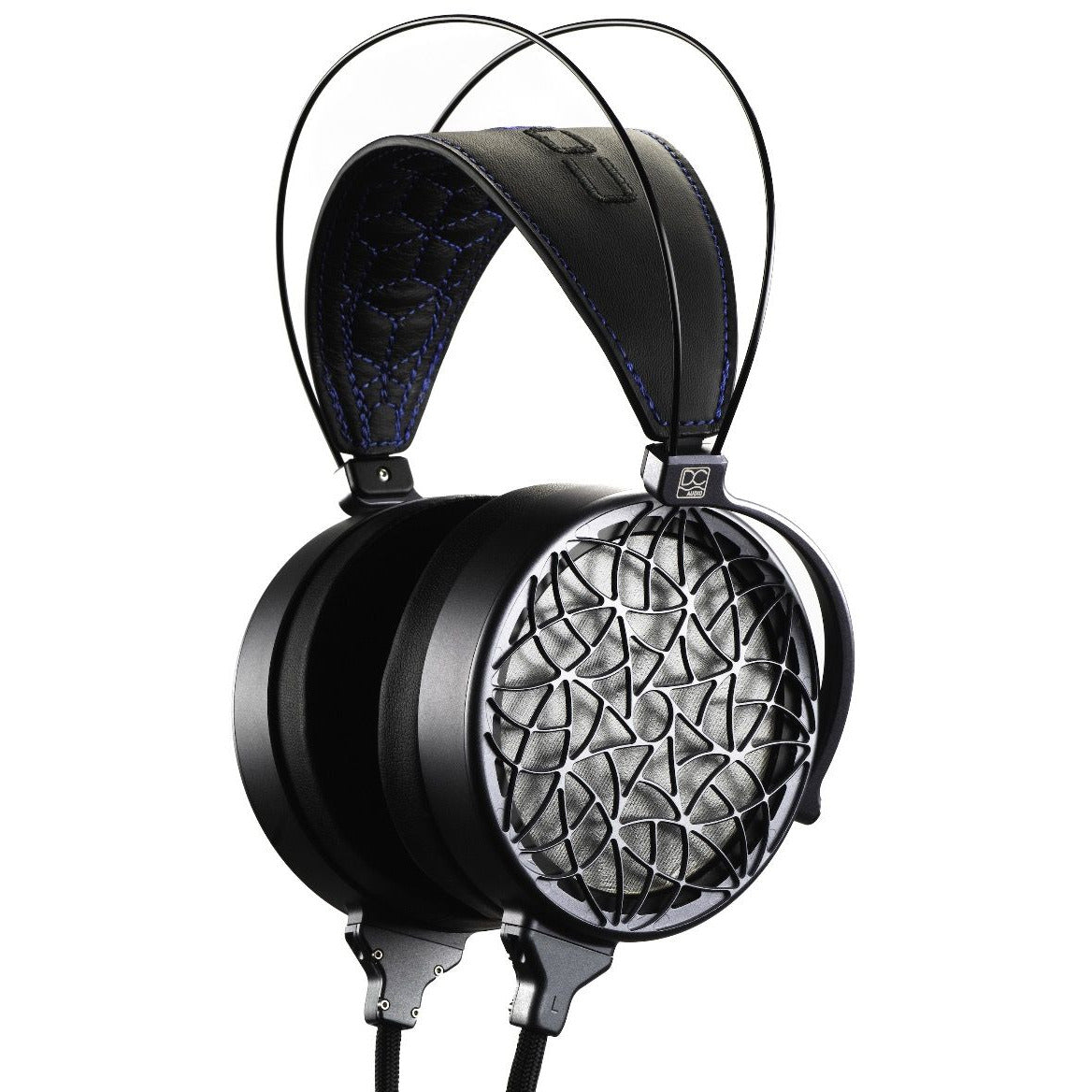 Dan Clark Audio CORINA Reference Electrostatic Headphones
Live Chat Support (8am - 8pm)
Free Australia Wide Shipping
02 9561 0788. We speak English, Mandarin, Cantonese, Vietnamese
BUY NOW PAY LATER | INTEREST-FREE REPAYMENTS
Split your payments over 2, 6, 12 or 18 months.
0% on your purchase, zero fees.
No minimum spend.
All you need is a valid credit card (Visa, Mastercard, Amex).
Choose "More Payment Options" below and choose "Monthly credit card payments" on the checkout screen.
---
Need Help?
If you have any questions or need advice - give us a call on 02 9561 0788 during business hours or use our live chat service AEST 8am - 8pm everyday (you'll chat with a real person, not a bot!).
Special Order Only - ETA 4-6 weeks
An Exciting New Sound
Corina's new tuning offers a weightier and more percussive bottom end, with a wider and deeper soundstage, a stronger bottom end, and a smoother, richer midrange.
Corina delivers a fun yet lifelike tone, sumptuous vocals, and bass that really kicks. Unlike many electrostatics, Corina is even fun with electronica and rock.
Overview
Drawing upon the success of Dan Clark Audio's award-winning VOCE headphones, CORINA introduces a host of improvements in sound quality, technical features, and ergonomic design, resulting in a rich, intricate, and immersive auditory experience. With CORINA, you can expect the level of precision and clarity that electrostatic headphone enthusiasts demand, while also enjoying a deep and sophisticated bass and tone that are on par with the best planar headphones available.
Acoustic Metamaterial Tuning System (AMTS)
CORINA integrates Dan Clark's state-of-the-art Advanced Metamaterial Tuning System (AMTS), allowing us to re-imagine the voicing of CORINA to deliver the most natural midrange they've heard in an electrostatic to date, with a top end free of annoying treble spikes.
Why AMTS?
Headphones are subject to standing waves in the higher frequencies, which can make instruments like strings, cymbals, even vocals sound unrealistic and fatiguing.
AMTS is Dan Clark Audio's patent-pending inline device located between the transducer and ear. AMTS integrates waveguides, diffusion control, quarter-wave, and Helmholtz resonators into one compact structure to eliminate standing waves, dramatically improving system performance. .
Diffusion elements reduce standing wave formation while resonators act as both precision and broadband filters to smooth and shape the frequency response from the midrange through the highest frequencies.
By eliminating standing waves and smoothing system response, AMTS renders high frequencies with a refreshing accuracy and clarity with all genres of music.
Specifications
Model  CORINA
Driver Type  Electrostatic
Driver Size  88mm
Capacitance with 2m Cable  135pF
Weight  465gr
Shipping Dimensions  18x14x19
Frequency Response  *Yes (flat to 6Hz)