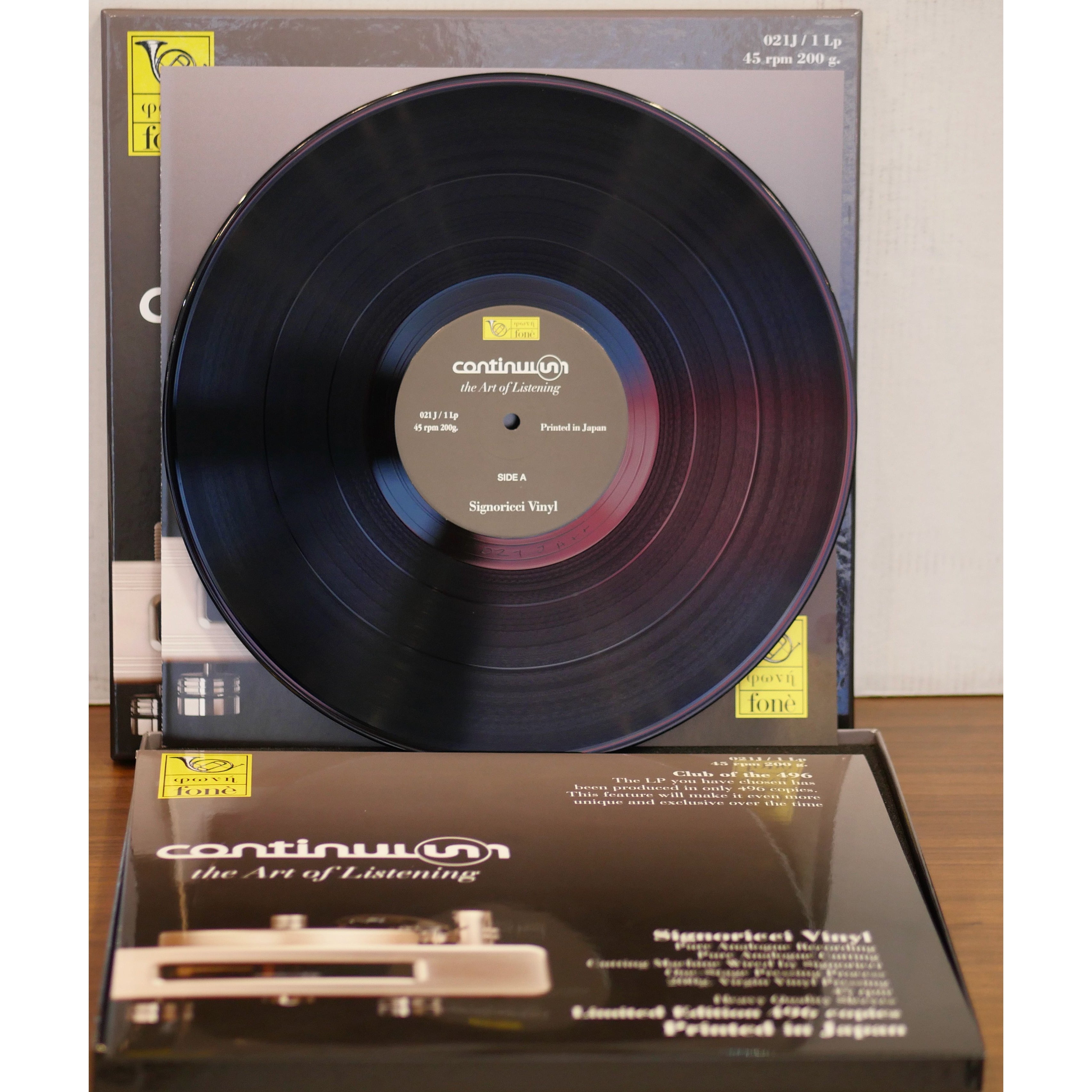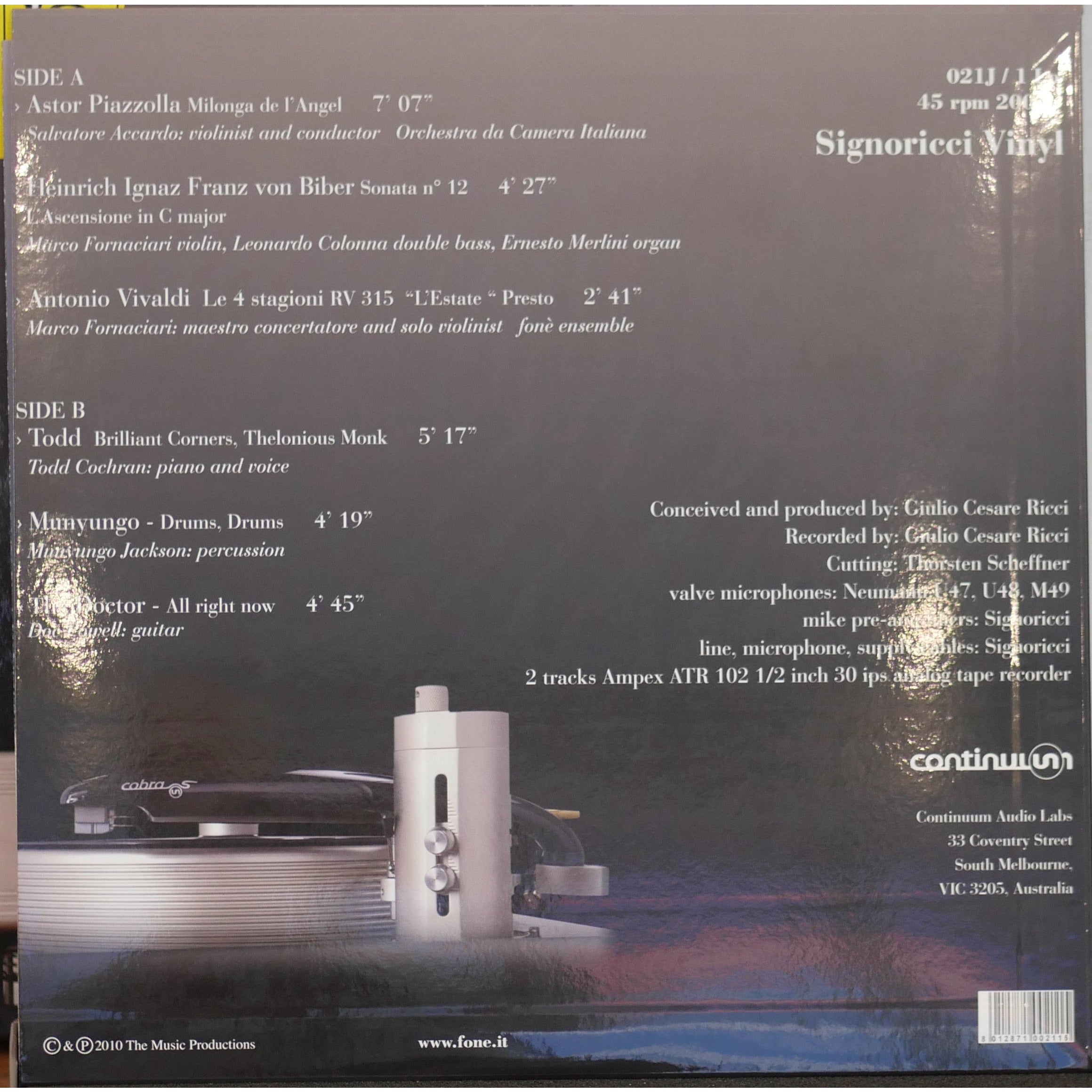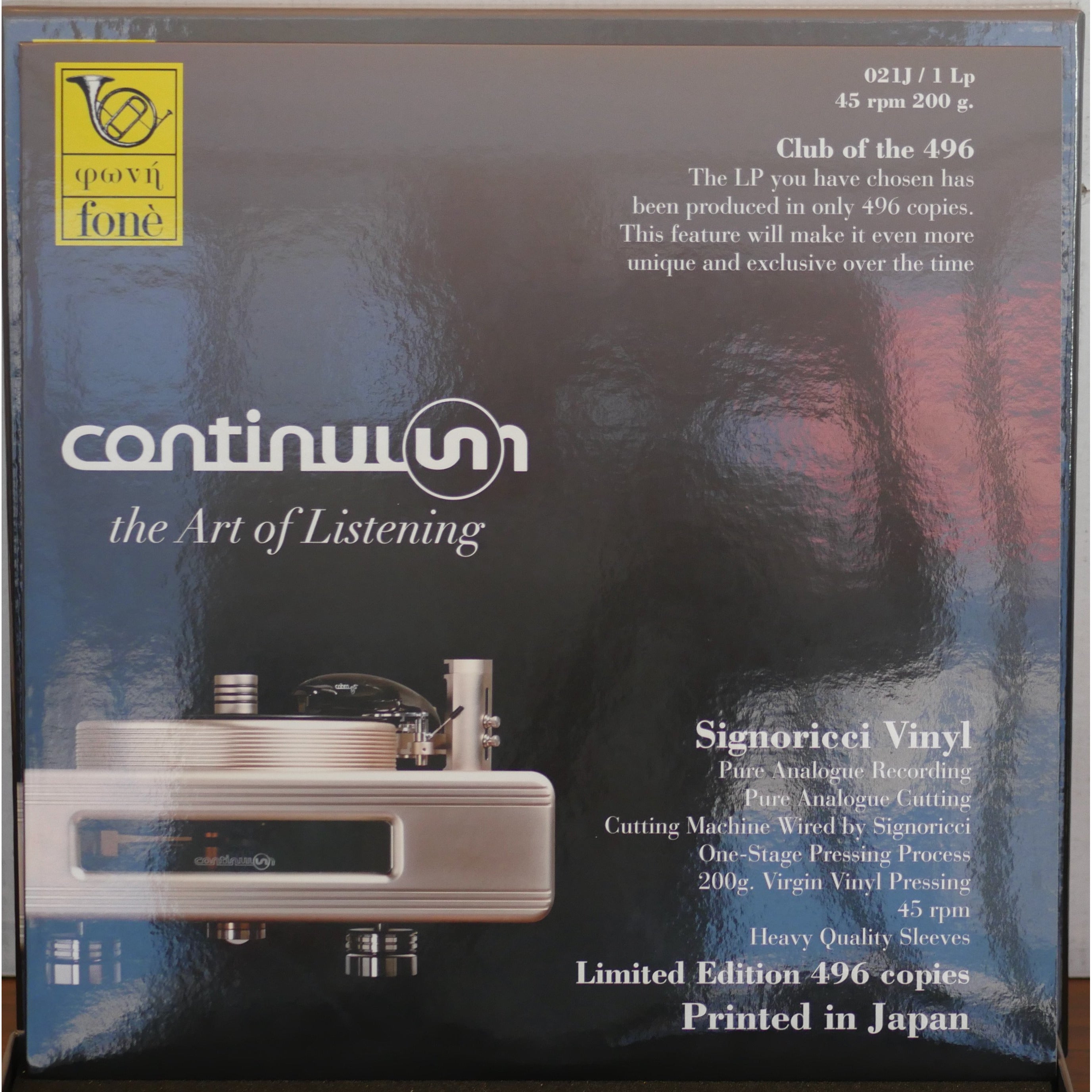 Continuum The Art of Listening LP
Pickup available at Audio Connection
Usually ready in 5+ days
Continuum The Art of Listening LP
Live Chat Support (8am - 8pm)
Free Australia Wide Shipping
02 9561 0788. We speak English, Mandarin, Cantonese, Vietnamese
BUY NOW PAY LATER | INTEREST-FREE REPAYMENTS
Split your payments over 2, 6, 12 or 18 months.
0% on your purchase, zero fees.
No minimum spend.
All you need is a valid credit card (Visa, Mastercard, Amex).
Choose "More Payment Options" below and choose "Monthly credit card payments" on the checkout screen.
---
Need Help?
If you have any questions or need advice - give us a call on 02 9561 0788 during business hours or use our live chat service AEST 8am - 8pm everyday (you'll chat with a real person, not a bot!).
This is a very rare record from one of the legends of Italian Music - Giulio Cesare Ricci
The Art of Listening
A day which will last forever in my audiophile memory is the one in which I met the most special turntable in the world, the legendary Caliburn by Continuum. When I had the possibility to listen to my recordings on vinyl Signoricci 200g. with this turntable, I felt a unique emotion, like the one I have only when I listen to the original analogue master. In fact I realize and play my masters with an absolute quality reference as the Ampex ATR 100, 2 tracks, with . inch rec/play heads and with tape speed at 76 cm/sec.
This is the same emotion felt by the Gentlemen of Continuum and by the public attending the auditions; it united different persons with different cultures, nationalities and sensibilities... this is the strength of Music which has in quality a common factor.
With this turntable I could listen to many more musical details, more emotional sounds, the geometries of the ancient original places I selected as locations for my recordings, I could listen to the air which is in between the playing instruments, the feeling of the performing musicians... I could listen to more music!
But the emotion didn't stop in those moments, the Gentlemen of Continuum wanted it to continue in more and more listening. They asked me to make a track selection from my catalogue, some classics and some jazz, to create this Continuum Signoricci Vinyl, 45 rpm, 200g. Limited Edition 496 copies, Printed in Japan which will surely become a reference for the worldwide audience which loves the real sound, natural, contaminations free, 100% analogue.
I wish you a good listening,
Giulio Cesare Ricci
founder and president, fon records

SIDE A
•  Astor Piazzolla Milonga de l'angel 7' 07"
Salvatore Accardo: violinist and conductor Orchestra da Camera Italiana
• Heinrich Ignaz Franz von Biber Sonata n° 12 4' 27"
L'Ascensione in C major
Marco Fornaciari violin, Leonardo Colonna double bass, Ernesto Merlini organ
• Antonio Vivaldi Le 4 stagioni RV 315 "L'Estate" Presto 2' 41"
Marco Fornaciari: maestro concertatore and solo violinist fonè ensemble


SIDE B
• Todd Brilliant Corners, Thelonious Monk 5' 17"
Todd Cochran: piano and voice
• Munyungo - Drums, Drums 4' 19"
Munyungo Jackson: percussion
• The Doctor - All right now 4' 45"
Doc Powell: guitar