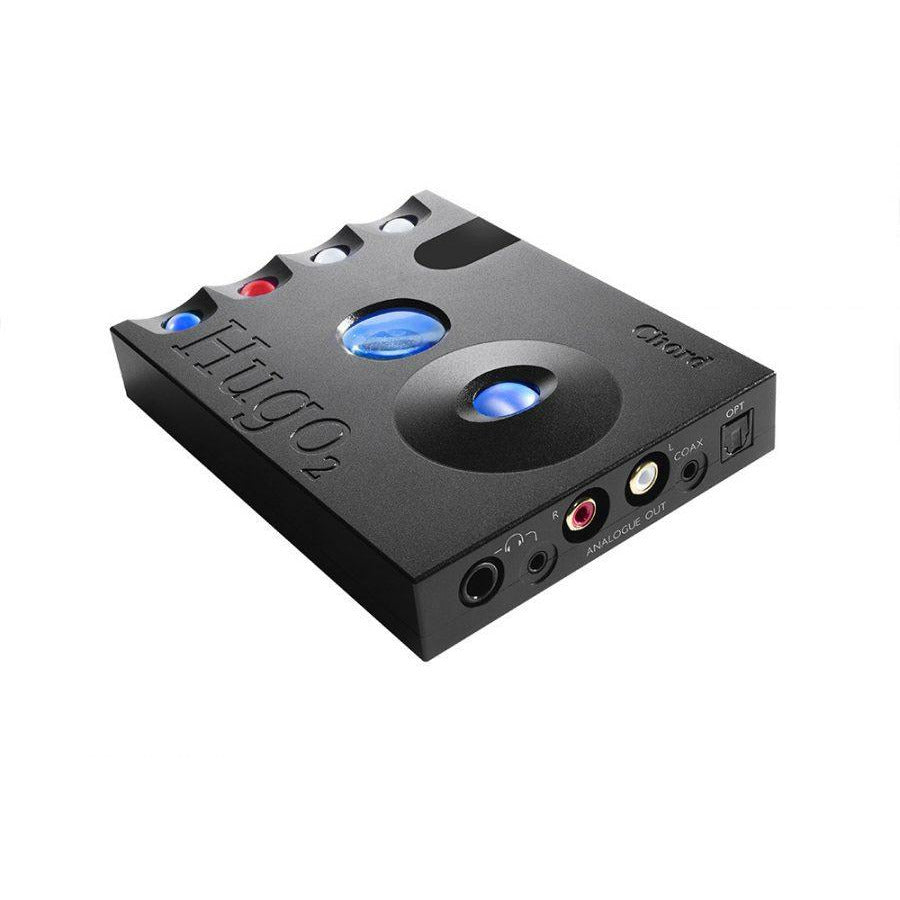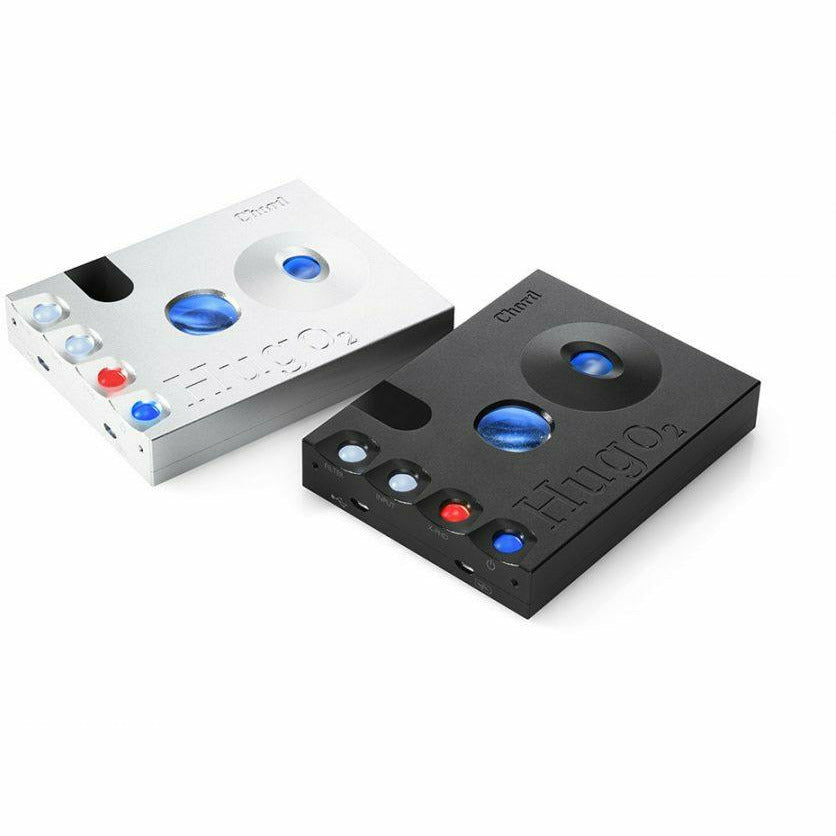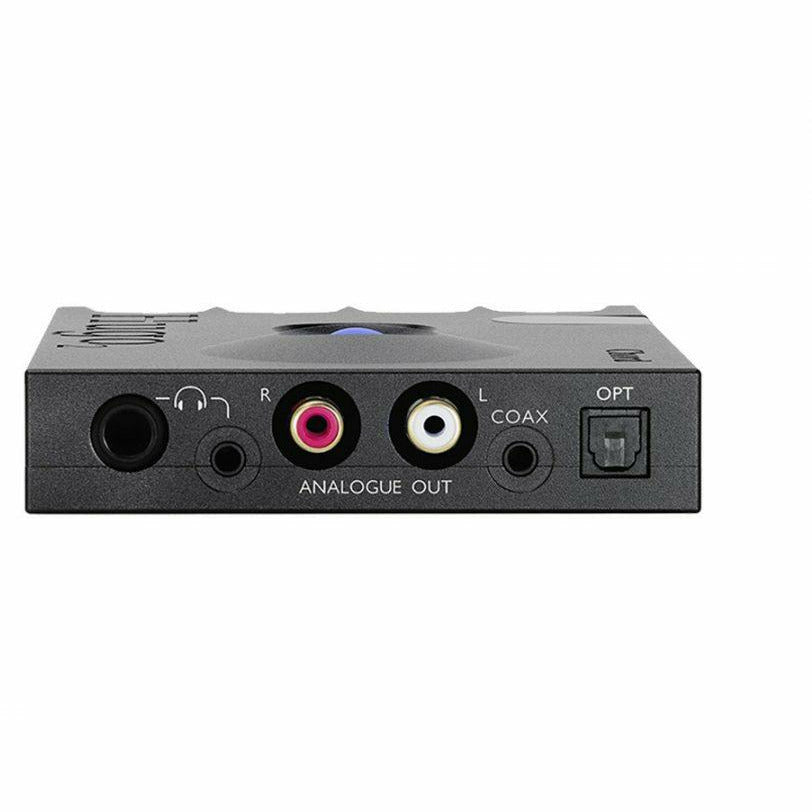 Chord Hugo 2 Portable DAC/Headphone Amplifier
Pickup available at Audio Connection
Usually ready in 5+ days
Chord Hugo 2 Portable DAC/Headphone Amplifier
Silver
Live Chat Support (8am - 8pm)
Free Australia Wide Shipping
02 9561 0788. We speak English, Mandarin, Cantonese, Vietnamese
BUY NOW PAY LATER | INTEREST-FREE REPAYMENTS
Split your payments over 2, 6, 12 or 18 months.
0% on your purchase, zero fees.
No minimum spend.
All you need is a valid credit card (Visa, Mastercard, Amex).
Choose "More Payment Options" below and choose "Monthly credit card payments" on the checkout screen.
---
Need Help?
If you have any questions or need advice - give us a call on 02 9561 0788 during business hours or use our live chat service AEST 8am - 8pm everyday (you'll chat with a real person, not a bot!).
Hugo 2 can be used both at home and on-the-go, either with headphones or within a conventional audio system. Its line-level output and full-function remote control adds real flexibility in full-size and desktop systems.

The device offers four digital inputs (optical, coaxial and HD USB) plus extended-range Bluetooth, with high-resolution file playback up to 768kHz and up to DSD512 (Octa DSD), via its HD USB input. Analogue outputs include 2x RCA, plus 3.5mm and 6.35mm headphone outputs.
A four-function switch filter offers a useful degree of user-selectable frequency-shaping, bringing warm and soft or transparent and incisive presentations, giving additional flexibility and user control. For headphone-listening, Hugo 2 retains the popular digital crossfeed function of the original and offers three operation modes. The system duplicates the effect of listening to speakers and is based on advanced binaural audio research.
Hugo 2 features four spherical control buttons, which illuminate with colour-coding information and control power, input, filtering, plus the unit's crossfeed functions.
Battery playing time is around seven hours and two modes of automatic charging are included using the dedicated Micro USB charging port; an indicator shows charging and battery-charge status.
SPECIFICATIONS
Materials:
Clamshell precision machined aluminium casing with polycarbonate  buttons, acrylic signal window, and glass viewing portal. Available in a choice of two colours – natural silver, and satin black
Battery:
2x Rechargeable custom Enix Energies 3.7v 9.6Wh Li-ion (lithium-ion (2600mAh) batteries*
Tap length filter:
 49,152 – 10 element Pulse Array design
Play time:
8 hrs (Avg.time)
Charging:
Nominal six (6) hours via Micro USB at 1.8amps (fast charge) – Nominal eight (8) hours at 1amp (slow charge)
Connectivity (input):
Micro USB (White): 44.1kHz to 768kHz – 16bit to 32bit
Coax via 3.5mm jack (Red): 44.1kHz to 384kHz – 16bit to 32bit
Coax via (same) 3.5mm jack (Dual data mode: Yellow): 44.1kHz to 768kHz – 16bit to 32bit
Optical (Green): 44.1kHz to 96kHz – 16bit to 24bit
Connectivity (input wireless):
Bluetooth (Apt X) (Blue): 44.1kHz to 48kHz – 16bit
Connectivity (output):
1x ¼" jack headphone output
1x 3.5mm jack headphone output
1x stereo (L & R) RCA output
PCM support:
44.1kHz, 48kHz, 88.2kHz, 96kHz, 176.4kHz, 192kHz, 352.8kHz, 384kHz, 717.6kHz, and 768kHz. 16 – 32bit
DSD support:
Native playback supported. DSD64 (Single) to DSD512 (Octa-DSD)
Volume control:
Digital, activated in 1dB increments. Last known state saved upon shutdown, with exception of line-level mode
Line-level mode:
Activated via dual press of middle 'Source' and 'Crossfeed' buttons. Line level = 3v via all outputs. Reset by power cycle
Power saving mode:
Auto-shutdown after ten minutes of input inactivity
Driver support:
Driverless with Mac OS X and Linux, driver required for Windows OS
Chipset:
Chord Electronics custom coded Xilinx Artix 7 (XC7A15T) FPGA
Tap-length:
49,152
Pulse array:
10 element pulse array design
Frequency response:
20Hz – 20kHz +/- 0.2dB
Output stage:
Class A
Output impedance:
0.025Ω
THD:
<0.0001% 1kHz 3v RMS 300Ω
THD and noise at 3v RMS:
120dB at 1kHz 300ohms 'A' wighted (reference 5.3v)
Noise 2.6 uV 'A' weighted:
No measurable noise floor modulation
Signal to noise ratio:
126dB 'A' Weighted
Channel separation:
135dB at 1kHz 300Ω
Power output @ 1kHz 1% THD:
94mW 300Ω
740mW 32Ω
1050mW 8Ω
Weight:
390g
Dimensions:
2.1cm (H) 10cm (W) 13cm (D)
Boxed Dimensions:
8.5cm (H) 12.2cm (W) 22cm (D)